The Postal Service - Give Up, deluxe anniversary edition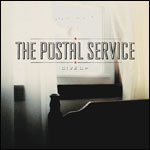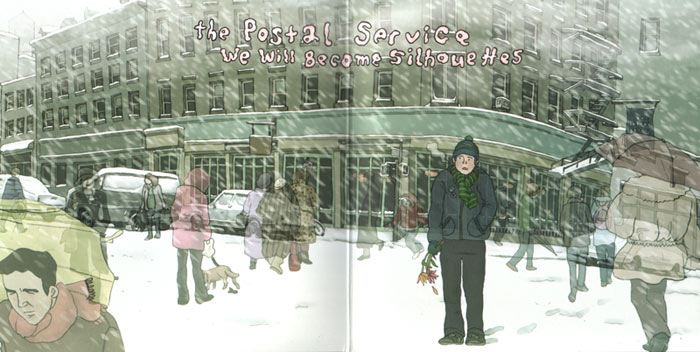 The Postal Service zijn Ben Gibbard (Death Cab For Cutie) en Jimmy Tamborello (Dntel), plus zangeressen Jen Wood en Jenny Lewis. Perfectie bestaat niet. Toch zou je er bijna aan gaan twijfelen bij het luisteren naar
Give Up
. In 2003 stegen ze met deze plaat tot grote hoogten, geholpen door de hit
Such Great Heights
. De plaat staat vol ijzersterke electropopliedjes met goeie teksten over bitterzoet relatieleed. Ze werden een voorbeeld voor diverse electropopacts die na hen kwamen. Helaas hebben ze dat succes niet kunnen voortzetten. Al jaren is er niet veel meer van de band vernomen, al zijn ze solo wel doorgegaan met muziek maken. Het minder lichtvoetig klinkende Dntel bracht in 2003 het succesvolle album
Life Is Full Of Possibilities
uit. Tien jaar later brachten ze die plaat opnieuw uit; geremastered met een extra disc vol remixes en B-sides. Dit recept beviel blijkbaar goed. Ze herhalen het nu met The Postal Service.
Hopen ze voor de tweede keer munt slaan uit hun gouden tijd? Is het nostalgie? Wie zal het zeggen. Ze vonden het in ieder geval tijd voor het uitbrengen van geremasterde versies. Of dat anno 2013 genoeg mensen tot aanschaf zou bewegen lijkt twijfelachtig. Daarom zijn maar liefst 15 bonus tracks toegevoegd. Met een oogstrelend dik kartonnen boekwerk er omheen is dat een goed verkoopbaar hebbeding geworden. De meeste bonus tracks waren al eerder uitgebracht op singles: versies met alleen akoestische gitaar en zang, remixes, live tracks en twee covers:
Againt All Odds (take a look at me now)
van Phil Collins en
Grow Old With Me
van John Lennon. Tevens staan er tracks op van The Shins en Iron & Wine die respectievelijk
We Will Become Silhouettes
en
Such Great Heights
coveren.
De echte fan zal de die extra's waarschijnlijk al in huis hebben. Er staan maar twee nummers op die nog niet eerder uitgebracht zijn. Toch is het ding de aanschaf wel waard. De geremasterde versies klinken als een klok. En aan het artwork en de twee boekjes vol foto's en songteksten is veel zorg besteed. Beluister hier twee tracks:
We Will Become Silhouettes
en
The District Sleeps Alone Tonight
.