THE FALL - Sub-Lingual Tablet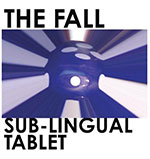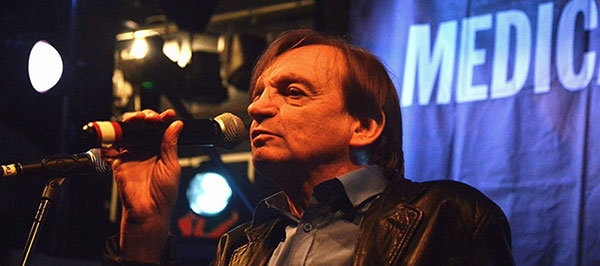 Hoera! Hoezee! Bravo! Of moet ik zeggen:
It's about fucking time!
The Fall heeft zich herpakt. Na een reeks van matige tot ronduit slechte platen komen Mark E. Smith en consorten op de proppen met een ijzersterk album genaamd
Sub-Lingual Tablet
. Eerlijk gezegd had ik niet meer verwacht dat het nog goed zou komen. Sinds
Reformation Post TLC
uit 2007 was The Fall een parodie van zichzelf geworden, met een slappe teksten lallende, ongeïnspireerde voorman die geen schim was van de cult rockster die hij ooit was.
Gelukkig gaf Smith dit een beetje toe door bijvoorbeeld
Ersatz GB
(2011) een verschrikkelijke plaat te noemen. Nieuwsgierig en zonder verwachtingen besloot ik mede daardoor toch mijn oude muzikale liefde weer een kans te geven. En wie had het kunnen denken? Vanaf de uitstekende opener
Venice With The Girls
stellen alle nummers op geen enkel vlak teleur. The Fall klinkt ouderwets fris, gemotiveerd en spannend. De arrangementen zijn herkenbaar, maar niet voorspelbaar. Smith zingt eindelijk weer en het is duidelijk te horen dat aan de gehele productie veel tijd en aandacht is geschonken.
Hoogtepunten zijn er velen, maar
Fibre Book Troll
verdient speciale aandacht. Het is een technodance-achtig monotoon rocknummer waarin een krijsende Smith uithaalt naar alle mensen die zich online voordoen als hemzelf.
Sub-Lingual Tablet
is een klassieker en met gemak de beste Fall-plaat van de laatste tien jaar. Verplichte kost voor iedere Fall liefhebber dus. Ook een prima plaat voor wie wel geïnteresseerd is, maar verdwaald is geraakt in hun imposante oeuvre.
His royal Markness
is terug. De plaat is in z'n geheel te horen op
YouTube
.