Hunterchild - Hunterchild
(Temporary Residence / Konkurrent)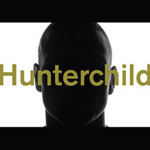 Wie had ooit kunnen denken dat de glitterende synthpop van Erasure ooit nog navolging zou krijgen? Verfoeid door Depeche Mode-fans en serieuze muziekliefhebbers beweegt dit duo zich al decennia met succes soepel tussen camp en credible. Nu krijgen ze artistieke waardering van het Amerikaanse gelegenheidsduo Hunterchild. Singer, songwriter en multi-instrumentalist Luke Aaron Jones en Marty Sprowles zitten samen in de band Dreams of the Ghetto maar gaan voor deze plaat helemaal los op de Erasure-niche. Jones en Sprowles leggen een kamerbreed tapijt van synthesizers, drumbeats en gemanipuleerde gitaren. De soul komt van Jones' zang die wisselend zijn kopstem opzet en af en toe donker bromt. Als Hunterchild zijn best doet lijkt het alsof Prince met Peter Gabriel de studio in is gedoken.
Het geheel doet tevens denken aan het recente debuut van de Nederlandse Thomas Azier maar mist het puntige, het agressieve en
overall
de hitpotentie. Er staan zeker goede nummers op deze plaat maar soms kabbelt het wel erg door. Pas op de helft van de plaat gaat de boel in de hogere versnelling met
Fantasy, No Anchor
en
Alone
. Vooral op dat laatste nummer heeft Hunterchild het begrepen. Jones zet een rauwe strot op en zingt: "Ik heb niets verloren, geen spijt / Ik ben niet bang voor de pijn die het veroorzaakt ... ik heb gekozen voor het pad dat je alleen moet lopen". Dat past perfect bij de bijna klinische en kille synthesizermelodie. Zo hoort goede synthpop te zijn. De warmte komt van de stem, die daarmee het ijs van de instrumenten breekt. Vince Clarke begreep liet met Depeche Mode, Yazoo en Erasure horen hoe dat moet. Hunterchild heeft duidelijk die klok horen luiden en vindt af en toe de klepel. Beluister
Aching
in de
Soundcloud
.